Sofort versandfertig, Lieferfrist 1-3 Tage
The full power of herbs and vitamins for healthy breathing and a strong immune system Strengthen the health of your four-legged friend now with our dog cough syrup Bronchial Plus!
HEALTHY RESPIRATIONS: Our Bronchial Plus cough syrup supports the respiratory health of dogs and cats through natural herbs.
HIGH VALUE CONTENTS: Extracts of fenugreek, thyme, echinacea, ribwort, nettle, yarrow, aniseed, fennel, peppermint, sage and more work in a natural way. Vitamin C and grapefruit seed extract complete the mixture.
LESS IS MORE: Without unnecessary additives and naturally without alcohol.
SCIENTIFICALLY BASED: We have developed Bronchial Plus with a team of scientists and veterinarians.
MADE IN GERMANY: Our products are manufactured in Germany - this way we protect the environment and our Bronchial Plus is super fast at your place.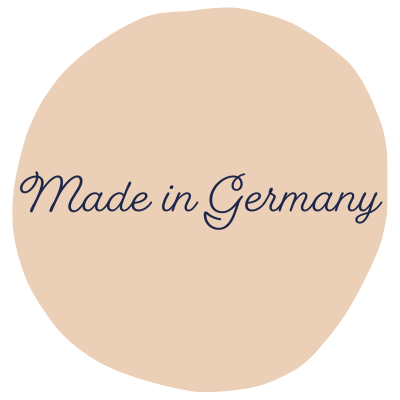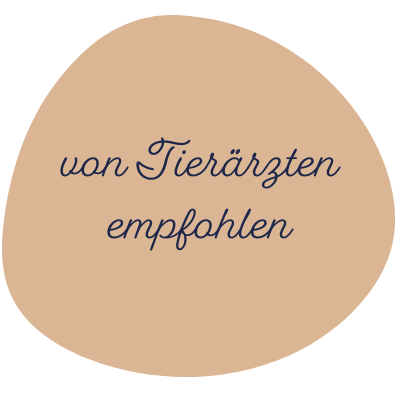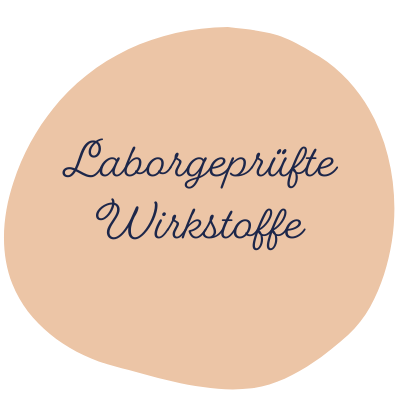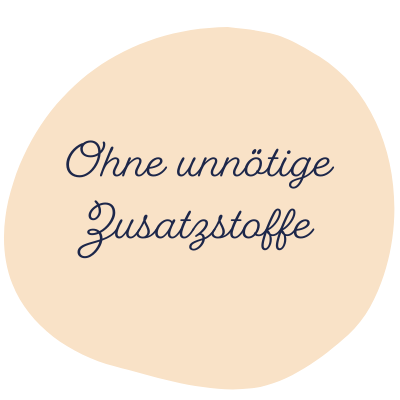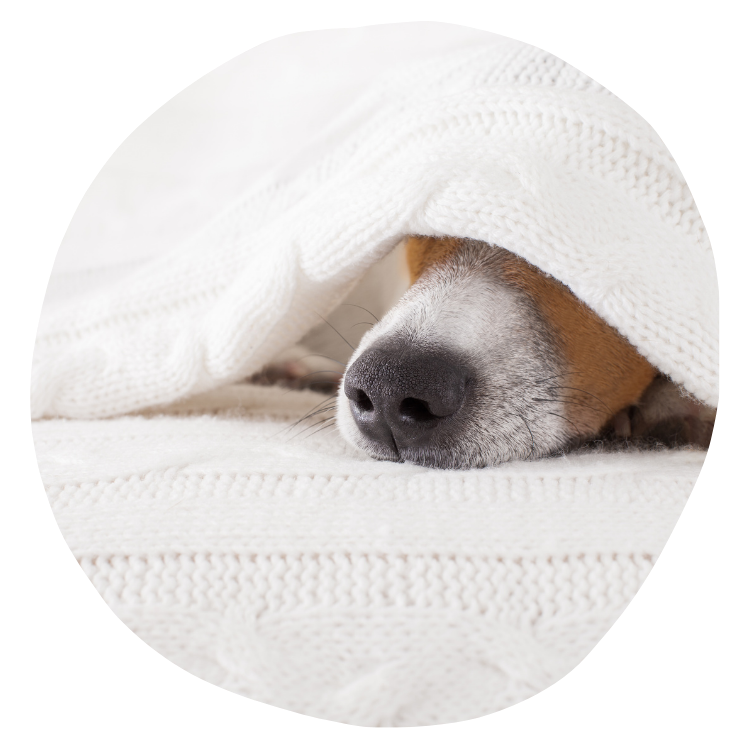 Bronchial Plus - cough syrup for dogs
Sneezing, coughing, runny nose: These are not only typical symptoms of a cold in humans. Our four-legged companions also have to deal with respiratory problems. We humans like to use cough syrup in this situation.So why not strengthen the dog's or cat's airways with a cough syrup? Bronchial Plus is just the right remedy.
Actively promote the health of your dog
As the owner, you have a lot of responsibility for your dog or cat. If your furry friend is unwell, you just want to help quickly. Especially when it comes to the health of your pet's respiratory tract, it pays to strengthen their health and immune system early on. This way viruses don't stand a chance! Our Bronchial Plus can therefore not only be administered in the case of acute respiratory complaints, but can also be used preventively and permanently.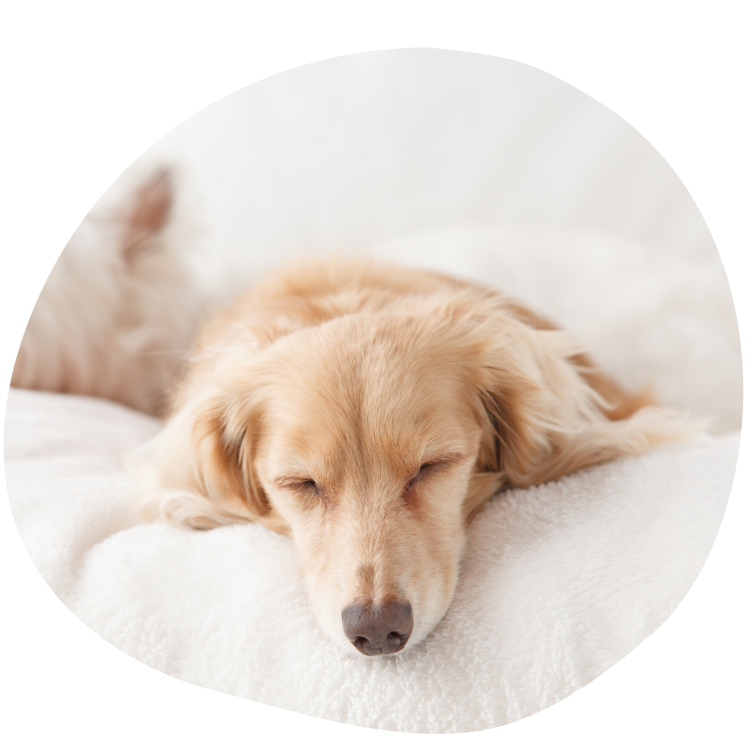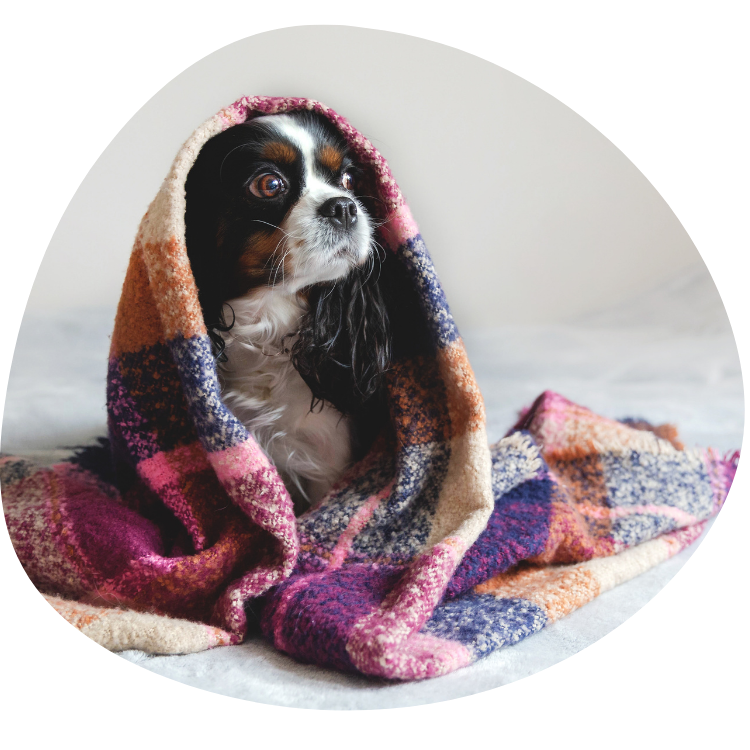 How Bronchial Plus works
The power juice actively helps against the nutritional deficiency of the bronchial passages. This way, your dog's or cat's respiratory tract can get into full swing! Many animals do not absorb enough vital substances for healthy respiratory tracts through their food alone. Herbs, oils, vitamins – together, the ingredients are a real boost for your pet's bronchial and immune system.
Ingredients
Bronchial Plus contains a full load of the most effective herbs: fenugreek, liquorice root, thyme, echinacea, ribwort, nettle, wormwood, yarrow, anise, watercress, fennel, peppermint, sage and ivy. Together they provide more relaxation in the bronchial tubes, relieve irritation, are expectorant and anti-inflammatory. The added vitamin C and grapefruit seed extract also ensure an intact immune system. Of course, we do not use alcohol or other unnecessary additives in the composition of the product.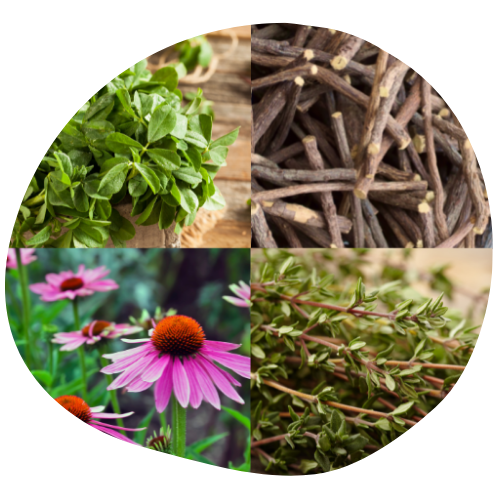 Fenugreek, liquorice root, echinacea & thyme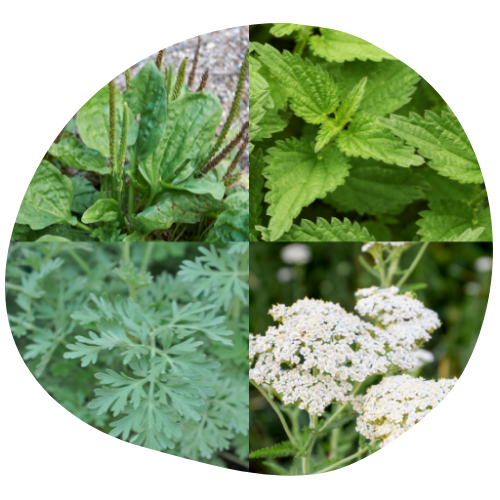 Ribwort, nettle, wormwood & yarrow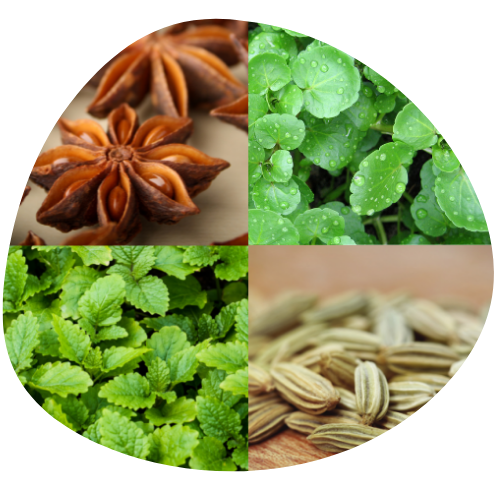 Anise, watercress, peppermint & fennel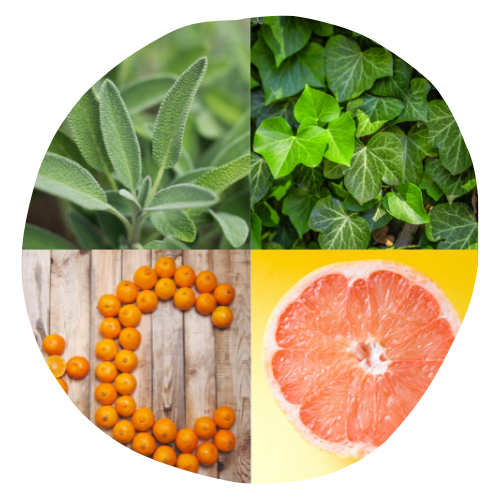 Sage, ivy, vitamin C & grapefruit seed extract
And this is how you feed the juice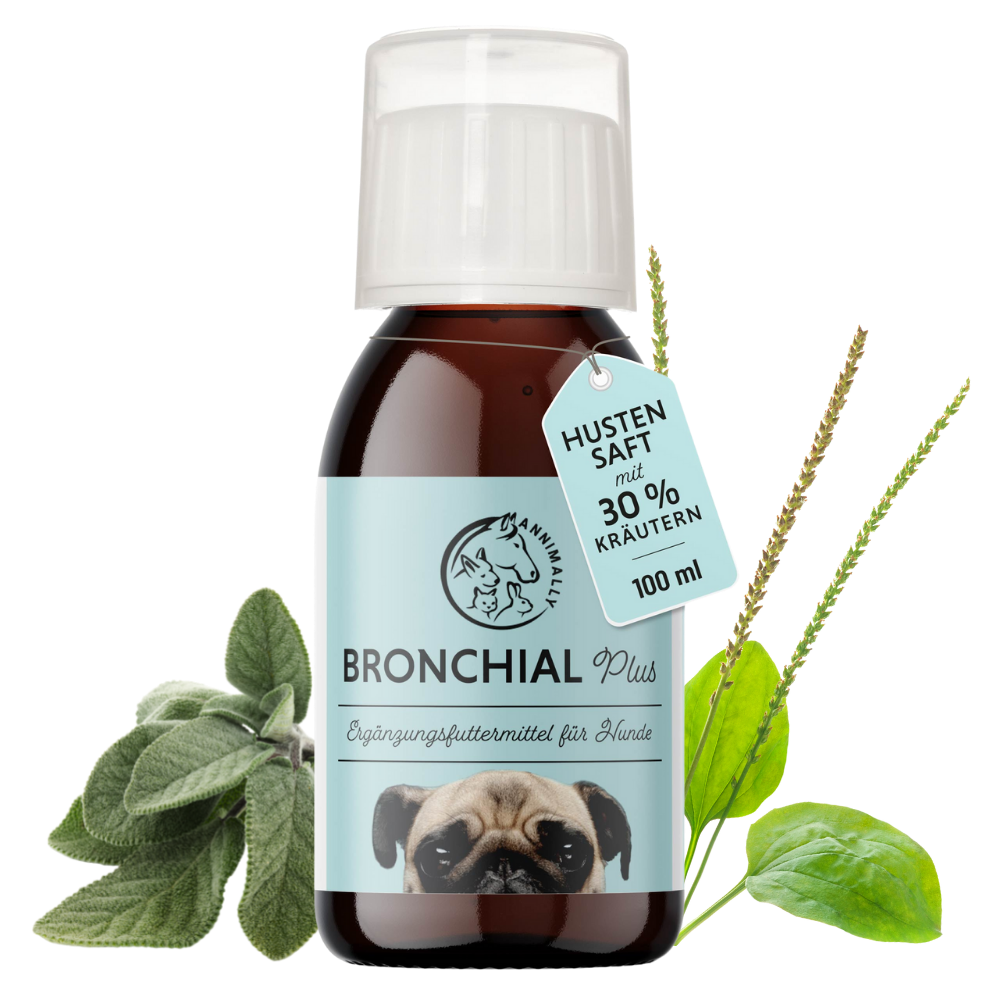 The delicious cough syrup is suitable for all dogs. It can be mixed with food or fed as is.
Per 10 kg body weight of your dog, we recommend 1.5 ml per day. This corresponds to half a teaspoon. If your dog weighs 20 kg, he gets one teaspoon per day. You can also dose the right amount with the measuring cup provided.
Composition of Bronchial Plus
At Annimally, we pay special attention to high-quality ingredients. That way you only get the best for your pet.
Ingredients
Fruit vinegar, 30 % mixture of herbal extracts; (fenugreek seed whole, liquorice root cut, thyme herb cut, echinacea herb cut, ribwort herb cut, nettle herb cut, wormwood herb cut, yarrow herb cut, anise seed whole, watercress herb cut, fennel seed whole, peppermint herb cut, sage herb cut, ivy herb cut), glucose
Additives per litre:
Nutritional additives: 2,000 mg (3a300) vitamin C; flavouring 2b: 10,000 mg grapefruit seed extract (Citrus aurantium)
Analytical constituents and contents:
Crude protein 0.4 %, crude fat 0.2 %, crude ash 0.1 %; crude fibre 0.2 %, moisture 87.3 %
Notes
Storage
Keep the product out of the reach of small children. Please store in a dry place, protected from light and not above 25°C.
What helps against coughing in dogs?
As with us humans, rest and warmth are the main things that help. But a thin, cooled chamomile-mint tea can also help your dog to fight the cough. Inhaling a sea salt solution is also recommended. If it gets worse, there are special cough syrups for dogs. If in doubt, always consult a vet.
What does a cough sound like in a dog?
Often a dog's cough sounds like wailing or even a broken panting. Sometimes coughing may produce sputum in the form of white mucus, saliva or even blood
What helps with dog cough?
As with us humans, rest is the main thing that helps.But a thin, cold chamomile-mint tea can also help your dog. Honey in the tea also has an antibacterial effect. It is best not to expose your dog to cold and wet and to keep him warm at all times.
What can be done about dogs coughing?
If your dog coughs, it is usually due to a classic cold. Rest and warmth as well as tea (cooled and diluted), possibly mixed with honey, can help. If the cough is particularly severe, you should ask the vet for a cough syrup for dogs.