Sofort versandfertig, Lieferfrist 1-3 Tage
DuschDog is THE alternative to dog-shampoo. Reliably removes dirt and cares for the dog's skin. Also for puppies, sensitive dogs, white coat, long and short hair. Without perfume. Against itching
GENTLY NATURAL: Based on the centuries-old tradition of bathing in carbonated natural springs. The balanced combination of carbonate and bicarbonate promotes blood circulation and neutralises unpleasant odours.

SCENT-FREE & ODORLESS: The sensitive nose of your four-legged friend reacts very sensitively to chemical odor sources. We therefore deliberately avoid perfumes and chemical odorous substances.

100% CLEANING: DuschDog stands for a clean, odourless and healthy shining dog fur, which also keeps its natural protective function directly after washing. Unwanted odours are a thing of the past!

EASY APPLICATION: No matter if long hair, short hair, puppy, dark or white coat - your new shower tablets are the optimal coat care and a sensible alternative to perfumed dog shampoo.

SAFETY & CARE: The safety of your animals is very important to us! That's why DuschDog is of course free of parabens, colourings and fragrances. Our pH-neutral cleaning solution was developed especially for dogs, but can also be used for cats and horses.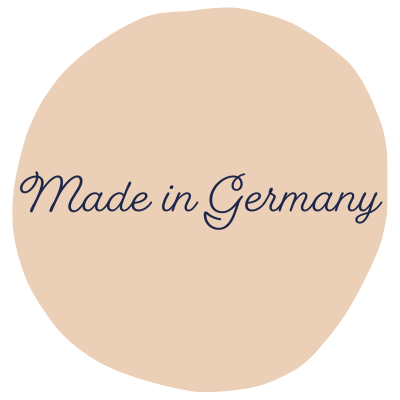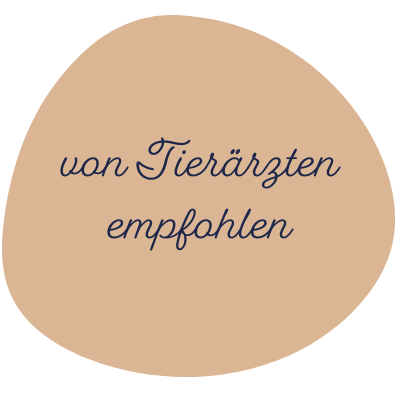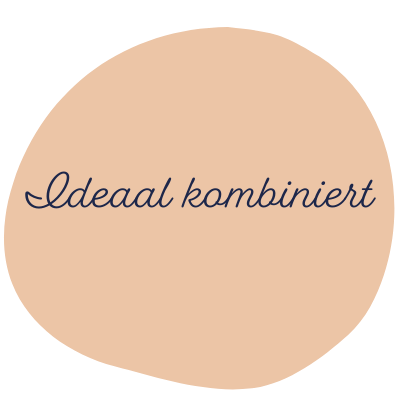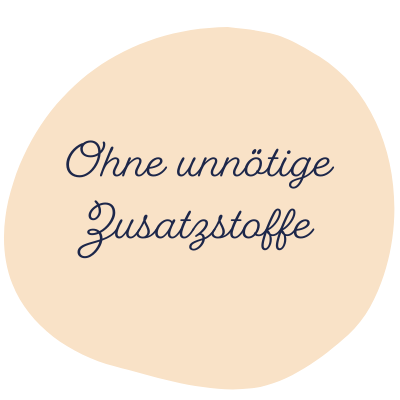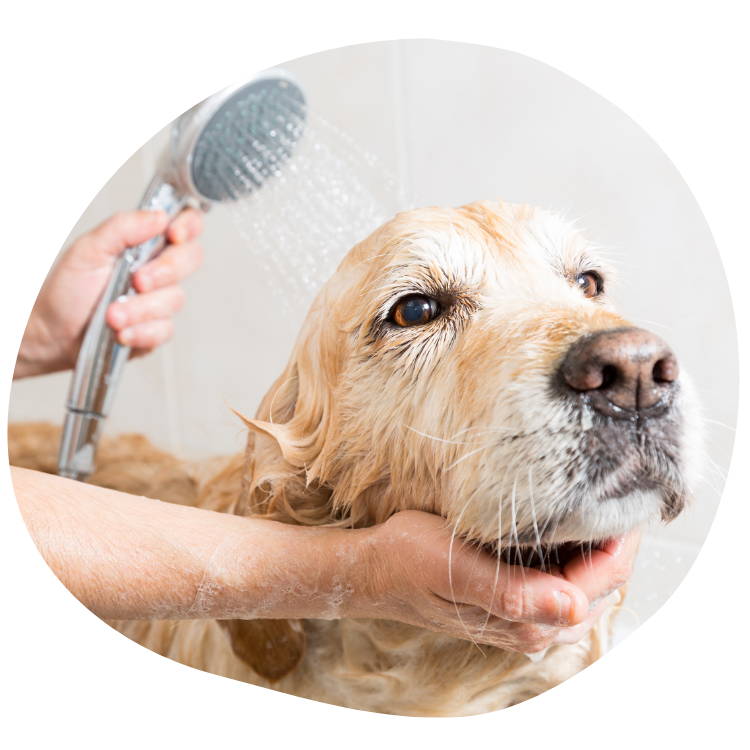 DuschDog - dog shampoo replacement
Make bathing easier for your four-legged friend, keep them cleaner and improve the health of their coat and skin with DuschDog wash and bath tablets. Easy to use with our shower head, in the bath or with a watering can, you can give your dog a hassle-free wash without irritating odours or chemical additives.
The patented blend of sodium bicarbonate and citric acid that dissolves in warm water acts like a natural, fizzy bath bomb that we humans use. The cleaning tablets remove dirt and make your pet feel cleaner and smell better from nose to tail.
Natural & Vitalising
DuschDog is a healthy natural alternative to shampoos that thoroughly deep cleanses your pet's coat and most sensitive skin and eliminates unpleasant odours.
Based on a balanced combination of carbonate and bicarbonate, physiologically optimised conditions are created that make it possible to achieve the beneficial, cleansing and vitalising effects for your dog in a simple way at home – all naturally without soap and shampoo.
Great care for coat & skin
DuschDog is a patented citric acid bath tablet made from sodium bicarbonate that creates a pH-neutral cleaning solution in warm water that thoroughly cleanses fur and the most sensitive skin
ShowerDog prevents cyst formation by removing mineral dirt that can clog your pet's hair follicles.
Easy to use
The easy application with our shower head, in the bath or with the watering can allows you a hassle-free dog wash without stinking smells or chemical additives.
For a clean, odourless and healthily shiny dog coat that retains its natural protective functions even directly after washing.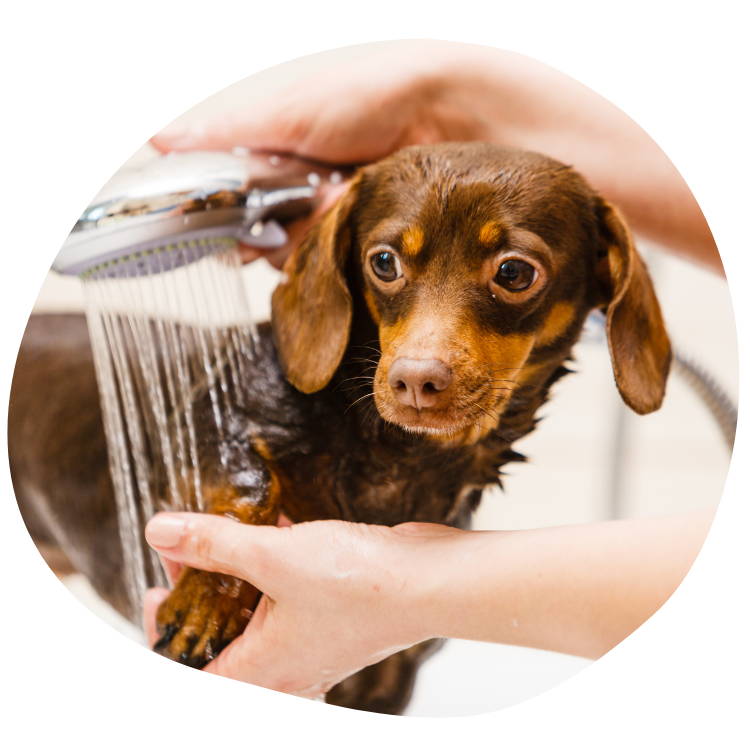 A healthy natural alternative
DuschDog can fight infections, fungus, dry skin, folliculitis and hair loss and is gentle enough for the most sensitive skin areas
No harsh chemicals, eliminates dog odour, soothes itchy skin, does not need to be rinsed out and does not sting the eyes.
DuschDog Starter Pack: Dog showering made easy!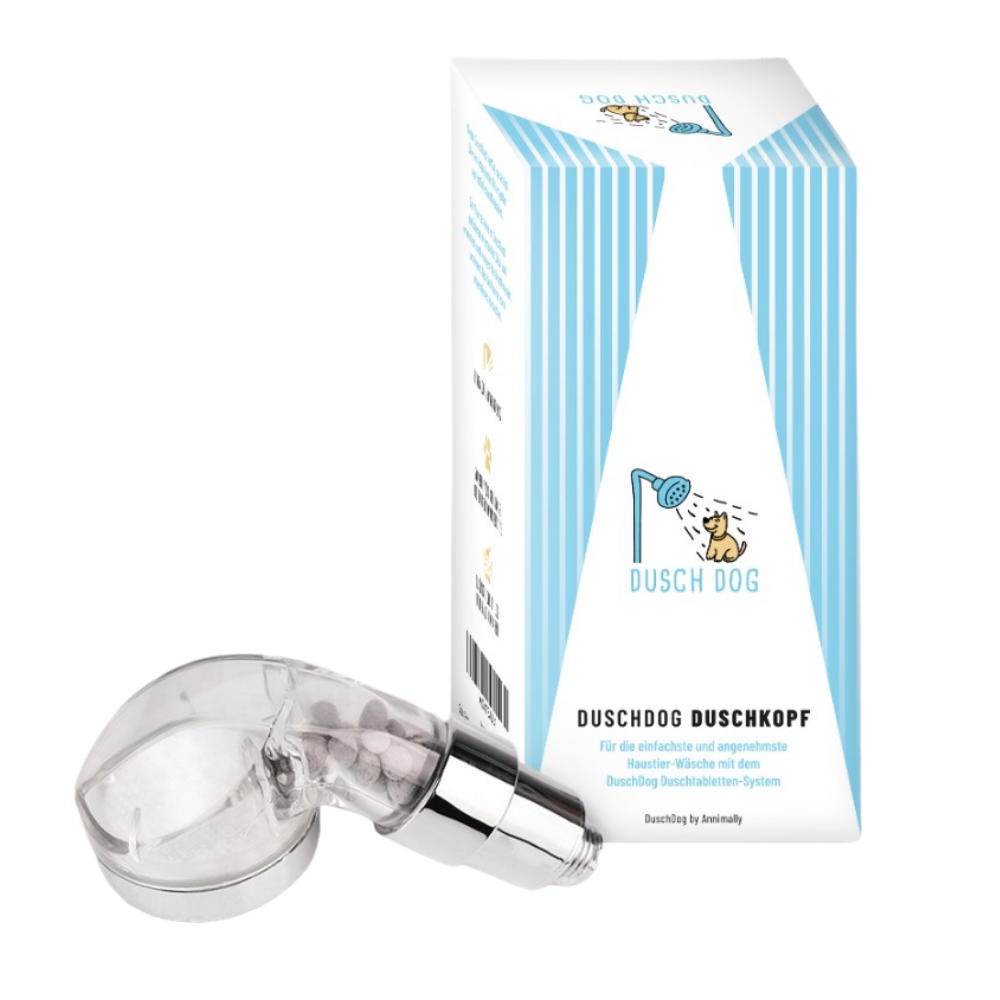 Our specially developed shower head makes it super easy to use our shower tablets – showering or washing your dog has never been so easy!
Just open the shower head, insert the DuschDog tablet, close it – connect it to the water supply and start showering!
The shower head has an integrated filter system of natural minerals to care for your dog's coat and skin. The mineral stones in the shower head reduce the chlorine content of the water and soften and purify the shower water to make the shower even more pleasant for your dog.
The 1/2-inch filter system is made of natural minerals.
The 1/2-inch connection is universal and fits almost all shower hoses. For a garden hose, a conventional adapter may be required.
Contents: 12 tablets + shower head
1. Open the shower head
Open the shower head at the screw connection
2. Insert a tablet
Take out the white filter pad and insert the tablet – for large animals, two tablets can be used. Then put the filter pad back in and close the head.
3. Shower head attachment
Attach the shower head to the shower or garden hose and shower your pet until the tablet is fully dissolved.
Possible applications of the shower tablets

Bathtube
Soak one DuschDog tablet in warm bath water. Soak your pet in the bath for at least 10 minutes for best results.

No rinsing is necessary.

Showers
With the right shower head, the simplest dog shower is possible - alternatively, dissolve a tablet in a bucket or watering can of warm water and shower your dog off with it.
Concentrate the application on areas of skin that need extra treatment. For very large dogs, use an additional tablet as soon as the first one has dissolved.
To take care of your skin on the go
Soak a tablet in a small tub or bowl of warm water, soak a cloth in the solution, squeeze out any excess water and gently wipe the coat. Repeat this a few times.
With DuschDog dissolved in water and transferred to a spray bottle, you can quickly and easily clean your pet on the go in only one step: Your dog and your vehicle will thank you for it.

Paw care
Place one DuschDog tablet in a small tub with just enough warm water to cover your dog's paws. Leave your pet in the solution for at least 5 minutes. Dry paws and you're done.
Once again, there is no need to rinse the paws afterwards.
Composition of the shower tablets
At Annimally, we pay special attention to high-quality ingredients. That way you only get the best for your pet.
Ingredients
Sodium bicarbonate, citric acid, sodium carbonate, PEG-6000, sodium caprylyl sulphonate
DuschDog Notes
In very rare cases, skin irritation may occur. In this case, discontinue use and consult a doctor if necessary. DuschDog is not suitable for consumption. Keep out of reach of children. If swallowed, drink water and consult a doctor. Do not use DuschDog in combination with other bath additives.
Store in a dry place and always close the packaging
How often are dogs allowed to be washed?
A surface rinsing of the dog is no problem. However, you should bathe and wrap your dog no more than every two months, otherwise the natural greasy layer on your dog's skin and coat will be lost. Of course, this does not apply if your dog needs to be shampooed for medical reasons.
What to wash the dog with?
Always wash your dog with a shampoo for dogs and preferably with a special shampoo that suits its individual coat structure. You should refrain from washing your dog with your own shampoo: The skin of dogs has a different pH value and can suffer greatly from shampoo for humans.
How often should you wash dogs?
The rule is: As rarely as possible! A superficial rinsing of your dog is no problem. However, you should bathe and wrap your dog no more than once every two months, otherwise the natural layer of fat will be lost.
Wash your dog only with lukewarm water and special dog shampoo. Make sure that the nose, eyes and ears are left out when washing. After bathing, your dog should be dried well and, if necessary, dried with water.