DuschDog is THE alternative to dog-shampoo. Reliably removes dirt and cares for the dog's skin. Also for puppies, sensitive dogs, white coat, long and short hair. Without perfume. Against itching
GENTLY NATURAL: Based on the centuries-old tradition of bathing in carbonated natural springs. The balanced combination of carbonate and bicarbonate promotes blood circulation and neutralises unpleasant odours.

SCENT-FREE & ODORLESS: The sensitive nose of your four-legged friend reacts very sensitively to chemical odor sources. We therefore deliberately avoid perfumes and chemical odorous substances.

100% CLEANING: DuschDog stands for a clean, odourless and healthy shining dog fur, which also keeps its natural protective function directly after washing. Unwanted odours are a thing of the past!

EASY APPLICATION: No matter if long hair, short hair, puppy, dark or white coat - your new shower tablets are the optimal coat care and a sensible alternative to perfumed dog shampoo.

SAFETY & CARE: The safety of your animals is very important to us! That's why DuschDog is of course free of parabens, colourings and fragrances. Our pH-neutral cleaning solution was developed especially for dogs, but can also be used for cats and horses.
Duschdog - dog shampoo replacement
Make bathing easier for your four-legged friend, keep him cleaner and improve the health of coat and skin with the DuschDog washing and bathing tablets. Easy to use with our shower head, in the tub or with a watering can, they allow you to wash your dog without any unpleasant odours or chemical additives.
The patented mixture of sodium bicarbonate and citric acid, which dissolves in warm water, acts like a natural, bubbling bath bomb that we humans use. The cleaning tablets remove dirt and ensure that your darling feels cleaner and smells better from nose to tail.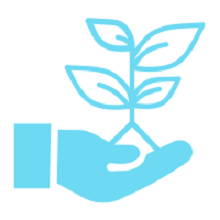 Natural & Vitalising
DuschDog is a healthy natural alternative to shampoos that thoroughly cleanses your pet's coat and most sensitive skin, removing unpleasant odours.
Based on a well-balanced combination of carbonate and bicarbonate, it creates physiologically optimised conditions that make it possible to achieve the beneficial, cleansing and vitalising effects for your dog in the easiest way at home - naturally without soap and shampoo.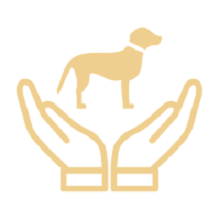 Thorough care for coat & skin
DuschDog is a patented citric acid sodium bicarbonate bath tablet that produces a pH-neutral cleansing solution in warm water that thoroughly cleanses the coat and the most sensitive skin.
DuschDog prevents the formation of cysts by removing mineral dirt that can clog your pet's hair follicles.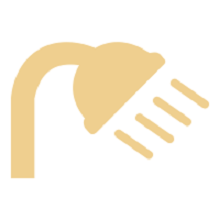 Easy to use
The easy application with our shower head, in the tub or with the watering can allows you a trouble-free dog wash without annoying smells or chemical additives.
For a clean, odourless and healthy shiny dog coat that retains its natural protective functions directly after washing.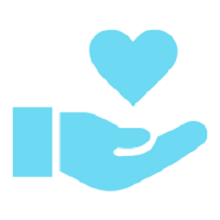 A healthy natural alternative
DuschDog can fight infections, fungi, dry skin, folliculitis and hair loss and is gentle enough for the most sensitive skin areas.
No harsh chemicals, eliminates dog odour, soothes itchy skin, does not need to be rinsed out and does not sting the eyes.
DuschDog starter pack: Showering your dog is easy!
Our specially developed shower head makes it super easy to use our shower tablets - showering or washing your dog has never been so easy!
Simply open the shower head, insert the DuschDog tablet and close it - connect it to the water pipe and start!
The shower head has an integrated filter system made of natural minerals to provide your dog's coat and skin with lasting care. The mineral stones in the shower head reduce the chlorine content of the water and soften and clean the shower water to make your dog's shower even more pleasant.
The 1/2-inch connection is universal and fits almost all shower hoses. A conventional adapter may be required for a garden hose.
Content: 12 tablets + shower head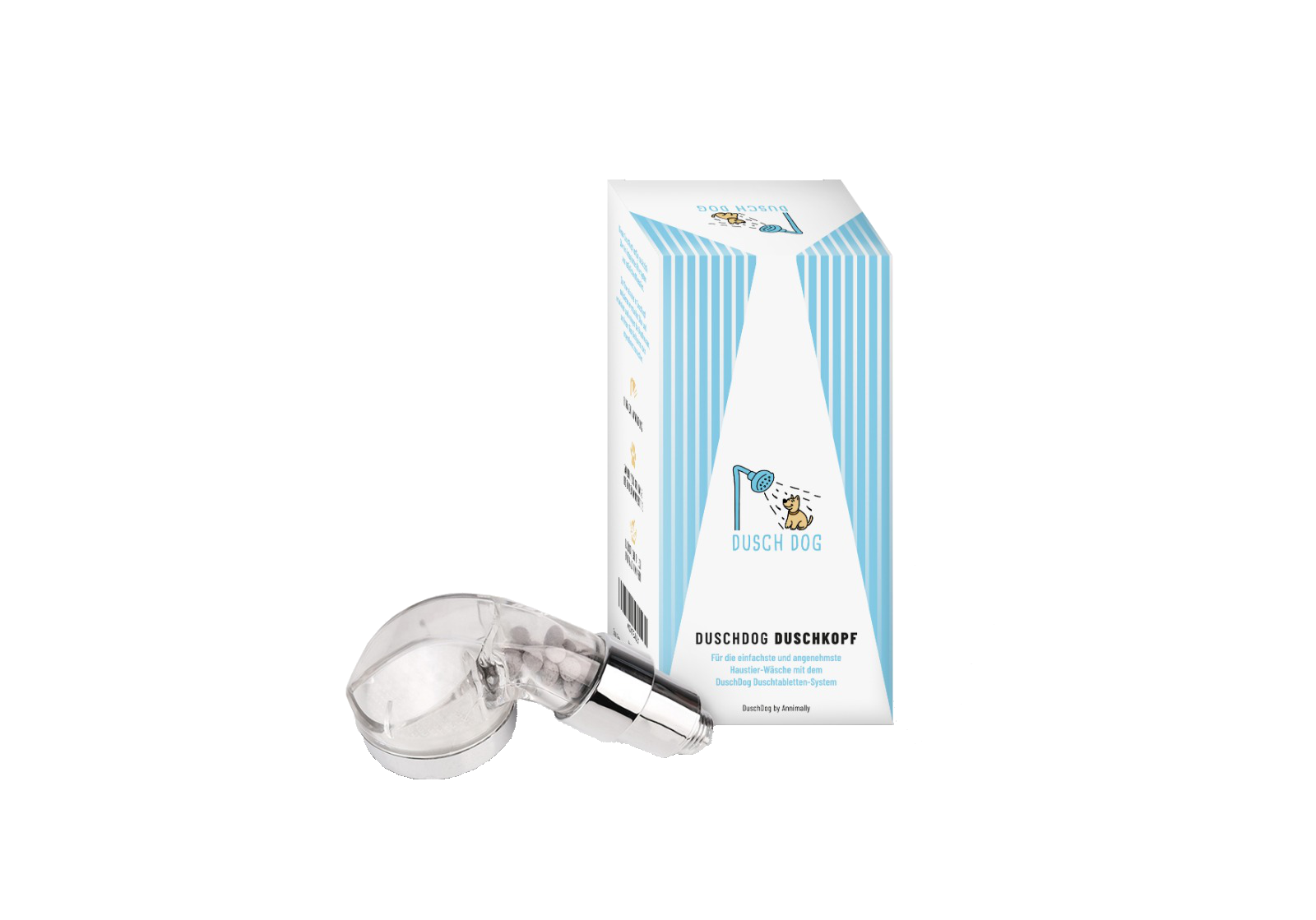 1. Open the shower head
Open the shower head at the screw connection.
2. Insert tablet
Take out the white filter pad and insert the tablet - two tablets can also be used for large animals. Then put the filter pad back in and screw the head back in.
3. Shower head fixing
Attach the shower head to the shower or garden hose and shower your pet until the tablet has completely dissolved.
Alternative uses of the shower tablets

Bathing
Dissolve one DuschDog tablet in warm bath water. Bathe your pet for at least 10 minutes for best results.
No rinsing is necessary.

Showering
With the matching shower head the simplest dog shower is possible - alternatively dissolve a tablet in a bucket or watering can with warm water and shower your dog with it.
Concentrate the application on areas of skin that require additional treatment. For very large dogs, use an extra tablet once the first one has dissolved.
Daily care on the go
Dissolve one tablet in a small tub or bowl of warm water, soak a cloth in the solution, squeeze out excess water and carefully wipe the coat. Repeat this a few times.
With DuschDog dissolved in water and poured into a spray bottle, you can clean your pet quickly and easily on the road - in just one step: your dog and your vehicle will thank you.

Paw care
Put one DuschDog tablet in a small tub with just enough warm water to cover your dog's paws. Leave your pet to stand in the solution for at least 5 minutes. Dry paws - done.
Again, there is no need to rinse the paws afterwards.
Composition of the shower tablets
We at Annimally pay special attention to high-quality ingredients. So you only get the best for your pet.
Ingredients
Sodium bicarbonate, citric acid, sodium carbonate, PEG-6000, sodium caprylyl sulphonate
DuschDog Notes
In very rare cases, skin irritation may occur, in which case discontinue use and consult a doctor if necessary. DuschDog is not suitable for consumption. Keep out of reach of children. If swallowed, drink water and consult a doctor. Do not use DuschDog in combination with other bath additives.
Store in a dry place and close the packaging immediately if possible.
Frequently asked questions
How often may you wash dogs?
A superficial rinsing of the dog is no problem. However, you should only bathe and lather your dog every two months at most, otherwise the natural layer of fat on your dog's skin and coat will be lost. Of course, this does not apply if your dog needs to be shampooed for medical reasons.
What to wash your dog with?
Always wash your dog with a shampoo for dogs and preferably with a special shampoo that is suitable for his individual coat structure. You should not wash your dog with your own shampoo: The skin of dogs has a different pH value and can suffer greatly from shampoo for humans.
How often should you wash dogs?
The rule is: As rarely as possible! A superficial rinse of your dog is no problem. However, you should only bathe and lather your dog every two months at the most, otherwise the natural layer of fat will be lost.
Always wash your dog only with lukewarm water and special dog shampoo. Make sure that your dog's nose, eyes and ears are kept out of the wash. After bathing, your dog should be dried well and, if necessary, be blow-dried.
Your dog and you.
Dogs are people' best friends. They are the companions who go through thick and thin with their owner and are very loyal.
It is very important to take proper care of our four-legged friends, because dog keeping is a wide field. Dogs, whether small or large, young or old, are playful creatures by nature and tend to get really dirty. Although you can't prevent them from getting dirty, you can always make sure they are cleaned up so that they stay healthy and keep their accustomed playful self. So to speak: coat care for fur noses against bad smells, dirt and for shiny fur and a happy dog.
How often should I bathe or shower my dog?
Dogs don't need to be scrubbed every day like us, but they do need regular baths or showers - but how regular depends on various factors, such as the dog's environment and the type of coat. If you are unsure, your vet can advise you on how much bathing is appropriate for your dog: your dog and your dog's coat will thank you for it.
Here are some general guidelines:
Bathing once a month works for most dogs.
Dogs with oily coats, such as basset dogs, may need to be bathed up to once a week.
Many short-haired breeds with smooth coats, such as Beagles and Weimaraner, cope well with less frequent baths. Shorthaired dogs are demanding in their personal hygiene and rarely need a bath.
Breeds with a water-repellent coat, such as Golden Retrievers and Greater Pyrenees, should be bathed less frequently to preserve their natural oils.
Dogs with thick, double coat or long haired dogs and northern breeds are best bathed with fewer baths and lots of extra brushing to remove loose, dead hair and spread natural oils that keep your dog's skin and coat healthy.
Of course, if your dog enjoys swimming, is obsessed with mud puddles or lives in the countryside and spends a lot of time in who knows what, then you might want to bathe or shower more often than if the same dog was living in a condo in the city.
However, avoid bathing more often than you really need to, otherwise you will deprive your dog's coat and skin of its natural oils, making it dryer, more vulnerable and prone to skin problems. Some shampoos can dry out or irritate your dog's skin more than others. In this case, you should bathe less often or try an alternative to traditional dog shampoo.
The best way to find out when your dog needs a bath or shower is to sniff him out. How does the dog smell to you? Not so good? Then leave the water running.
Ideal water conditions for bathing a dog
Especially if you bathe or shower your dog outside - where the hoses can run cold or hot - you should pay attention to the water temperature and pressure.
Whether it's a hose or a special shower head, make sure the water pressure is low and the water is lukewarm.
The water should be warm enough for your dog to feel comfortable; colder water does not clean as well. (If you wouldn't like a cold bath, remember that your pet probably doesn't like it either).
Things you need for bathing or showering your dog:
Get ready to bathe or shower your dog by putting on comfortable, casual clothes that you won't mind if they get dirty or wet. Then collect all the utensils you need and keep them handy. (It's much better to do it now than to try to find missing items when your dog is already covered in water!)
You'll need absorbent towels, including an extra one that your pet can stand on if he's still wet after a bath. You'll need dog shampoo or a good alternative to dog shampoo and the right shower head to go with it. Get a set of combs and brushes appropriate for your dog's breed and coat type. You don't need to use any other grooming products of your own.
This is how you bathe your dog:
Now it can finally start. First test the water to make sure it is lukewarm. Then make sure your dog's coat is completely soaked; this can be a challenge if the coat is particularly thick or water-repellent.
Next, shampoo your dog, taking care to avoid sensitive areas such as eyes and face. Lather the dog shampoo and add water if necessary. Massage the dog shampoo into your dog, just as you would have your own head massaged at the sink in a hair salon: It should be absolutely pleasant! Leave the shampoo to work on your dog's coat for a few minutes before rinsing it off thoroughly with water.
That sounds exhausting? It is - especially for many dogs who don't like water or have become water-shy dogs as a result of such cumbersome procedures.
The following is much simpler:
Open the special DuschDog shower head, insert the DuschDog tablet, close the shower head and connect it to the hose: then, in just one go, wet and rinse the dog at the same time - without foam, without burning, without dog shampoo, without rinsing - without wasting much time.
Safety tips for bathing a dog:
Watching people bathing dogs in films and television programmes usually seems to be a happy, enjoyable time for everyone involved. Unfortunately, bathing your dog in real life is not always such a positive experience.
Dogs don't mind being dirty and smelly - in fact they enjoy it quite a bit - and many are not afraid to fight back if they think it will help them get out of the bathing season. And while it may seem strange to watch a favourite actor running after a dog covered in soapy water, it's much less fun when you have to do it - or your dog bites and scratches to get as far away from you as possible.
Regardless of whether your dog bathes regularly or is always nervous, you should take a few precautions to keep your dog safe and secure during bathing.
Protect the ears
You should be very careful not to get water in your dog's ears when he is bathing. This is not only unpleasant for the dog, but can even cause health problems. If your dog allows it, stuff cotton wool balls in his ears; if not, just do your best to avoid splashing water in the ears.
Protect your dog
If your dog can't sit still during the bath or you can't hold him with your hand, it is important that you can tie him up somewhere if necessary so that he doesn't escape in the middle of the bath. Never leave your dog unattended.
When you bathe your dog, make sure you wash off the remains of the shampoo thoroughly. Otherwise, contact dermatitis or damp and infected areas with itching may occur.
Working from the neck down
Do you not only want to protect your dog's ears, but also his eyes and mouth from dog shampoo? How do you do it? By washing the dog from the neck down. The only way to do this is to get your dog wet with a bucket or cup or use a dummy head and shower him off. There are even special shower heads available for a gentle and safe dog wash. Use a damp flannel for the face if your dog is sensitive.
Dog shampoo replacement:
As an alternative to dog shampoo, DuschDog is way ahead of the rest: no foam, no burning, no rinsing.
With all these tips in mind, you'll be ready for a safe, successful and stress-free cleaning of your dog.
Dry your dog after the bath:
No matter where you shower or bathe your dog, don't forget to dry him off - an essential part of the bathing process to ensure your dog feels comfortable and stays healthy.
No matter where you bathe or shower your dog - indoors or outdoors - it is important to dry him off with a towel. Dogs with heavy, long coats should be dried thoroughly to avoid damp spots in the undercoat that can lead to inflamed areas. This is a common skin disease in dogs, also known as acute wet dermatitis; it causes sores and pain.
What is a dog shampoo: types, benefits and precautions
The coat of a dog is a reflection of its health. A healthy dog has a shiny, light coat. To maintain this, both internal and external factors are taken into account.
Internal factors are mainly nutritional factors that regulate what and how much he eats. The external factors are hygiene and the physical cleanliness of the dog.
You don't necessarily need a special dog shampoo, puppy shampoo or specially advertised products such as Dog shampoo for shiny fur, dog shampoo against itching, with aloe vera, coconut oil extract or dog shampoo for special dog breeds.
Shampoos for people and dogs
Shampoo is shampoo? Instead of dog shampoo, you can just as well use common people shampoo products for dogs? This is a serious mistake.
Dogs' skin is different and more sensitive than people's, so their shampoos are also designed to be different and gentle on skin and coat.
Below are some brief differences between people and dog shampoos that shed some light on what dog shampoos are and what makes a good dog shampoo.
Difference in pH
There is a significant pH difference between human and dog skin. Dogs have a more acidic skin and therefore the pH of their shampoo is designed to be between 2.2 and 7.5.
Their skin needs are different from those of a people and the shampoos are made taking into account the sensitivity of their skin. DuschDog is pH-neutral for sensitive dog skin, does not foam, is soap-free and does not burn the eyes - yet it gives the coat a shine, moisturises it and is the best alternative to dog shampoos.
Dandruff formation
Both people and dogs face dandruff problems, but the solutions for both are very different. Shampoos for people can be very harsh on dogs, so they are designed to be milder. A good dog shampoo takes into account the skin sensitivity of dogs and designs the shampoo with the right ingredients.
Special shampoos
There are a variety of different shampoos that target different problem areas. Some are used to improve the colour or lighten the coat, others to improve the texture.
Some are used to control odours, others to condition the coat. You need to find out which is the right product for your dog and choose accordingly. Always pay attention to the ingredients - the shorter the text, the less chance there is of skin irritation or even allergies in the animals.
Advantages of using dog shampoo
Below are some of the benefits of using dog shampoo instead of the normal human shampoo
The manufacturers of a dog shampoo know how important it is to produce it in such a way that the product meets the needs of a dog's skin. Although your dog may be tough, he has sensitive skin underneath and needs to be groomed with mild dog shampoo - ideally it should be soap-free, fragrance-free and odourless.
They clean the skin and coat while maintaining the pH level. This is very important as changes in pH can cause rashes and irritability.
They maintain the moisture on the dog's skin. Maintaining the moisture level is important because a lack of moisture can lead to dry skin and dandruff.
Some shampoos are specifically designed to remove dirt and lighten coat colour. This can achieve two goals at once, but we strongly advise you to read the ingredients of some manufacturers carefully to avoid unnecessarily straining your pet's skin and coat.
What types of dog shampoos are available?
There are a variety of dog shampoos available to customers for all kinds of problems you may have with your dogs.
Special dog shampoo is available in all categories including products for:
Puppy shampoo: Without tear formula
Lightening of coat: To add shine and luminosity
Deodorising the dogs: To eliminate odours
Vegetable protein: For conditioning with natural ingredients
Antiseptic: To relieve skin infections and inflammation
Fleas and ticks: To eliminate the infestation by these insects (often the coconut oil shampoo)
Premium dog shampoo with conditioner: For the right care, for shiny coat without residues
Itch-Stop: relief for itchy skin
Oatmeal Coat Care: Helps to thoroughly cleanse the coat and helps to maintain moisture
Every dog owner has to consider which articles are suitable for the care of his four-legged friend when buying. With DuschDog, we can recommend an alternative to dog shampoo that is particularly good for your dog. With a neutral pH value, without soap, free of parabens, colourings and fragrances. The balanced combination based on carbonate and bicarbonate promotes blood circulation and neutralises unpleasant odours - completely without perfume. In addition, it does not sting the dog's eyes, it does not need to be rinsed off (like a conventional dog shampoo) but has a completely natural effect.
Precautions when choosing a dog shampoo
It is very important that the dog owner fully understands his dog's skin type and coat texture to obtain the best possible product for him. Shampoo equals shampoo? Not at all. Especially in the world of online shops, customers are often spoilt for choice.
If the dog shampoo meets your dog's needs, you can see amazing improvements.
Below are some points to consider before choosing the perfect dog shampoo.
Firstly, you need to correctly identify your dog's skin type and select the appropriate product. Shampoo that is prescribed for another reason and used incorrectly can make the situation worse for many dogs.
If your dog's skin appears scaly and he seems to be scratching all the time, you may want to consider a shampoo for dry skin or dandruff.
If the skin seems oily, the shampoo should be selected accordingly.
A small skin test should be carried out before using the shampoo. If it does not match the dog's skin, it should of course not be used any further.
If the skin type cannot be determined, a veterinarian should be consulted as he or she can give better advice.
You should make sure that you are informed about your dogs' allergies (if any). The ingredients of the shampoo should be checked before purchase to see if it contains any chemicals or ingredients to which the dog is allergic.
Here too, DuschDog - the alternative to dog shampoo - does the job. It's easy to use, dirt is a thing of the past, you don't need "shampoo coat" or "shampoo skin" and your dog's coat will thank you for it.
Precautions when using the chosen dog shampoo
Because there are so many different dog shampoos, it is very important to choose the right shampoo for your dog.
When you have finally chosen the right shampoo, you should follow the instructions on the packaging carefully. A dog's skin is sensitive, and frequent baths can make a situation worse rather than cure it. It is therefore important to follow the instructions on the packaging.
Showering will save your dog and you a lot of time and nerves - for those who have little time or long-haired dogs or dog breeds that are more afraid of water per se, a quick shower is beneficial. Open the shower head, insert the DuschDog tablet, shower your dog - done. No burning, no rinsing, no foam.
The intervals at which a dog needs to be shampooed should be determined after consultation with a vet. One should also stick to this routine. The amount of shampoo should also be adhered to if this is indicated on the packaging - too much is often well meant but not good.
After shampooing, care should be taken to ensure that no residue is left behind. This can lead to itching or dandruff. The dog also tends to clean itself after a bath, and if shampoo residue is left behind, it could swallow it, which could upset its digestive system.
To avoid these precautions, DuschDog is the perfect companion for you and your dog.
Conclusion
Are you, as a dog owner, now smoking your head from all the dog shampoo Dog shampoo?
No worries:
Dogs are cheerful creatures that can make your day more enjoyable. They are full of love and energy and deserve all the love and attention you can give them.
So it's clear that today's owners are particularly concerned about getting just the right dog shampoo product for their loved ones.
You only need to keep the above points in mind to make an informed decision and keep your dog healthy on the inside and beautiful on the outside.