For healthy coat, intestines and digestion - Annimally brewer's yeast tablets are a real all-rounder, contain vitamins, minerals & co. Perfect for dogs, cats and small animals. Find out now!
HEALTHY ALL ROUND: Pure brewer's yeast ensures a shiny, healthy coat, strong claws and supports the digestion of your quadruped
HIGH VALUE CONTENTS: Pure and pure it shall be. Our tabs are made from natural brewer's yeast
LESS IS MORE: We do without additives. Wherever there is brewer's yeast on it, it is also in our products. And nothing else!
SCIENTIFICALLY BASED: We do not leave effects to chance. Our products are scientifically tested and developed with veterinarians.
MADE IN GERMANY: We love nature, that's why we protect it with short delivery routes - our products come from Germany!
Brewer's yeast for cats, dogs & small animals
Brewer's yeast is a popular remedy for healthy hair and skin, not only for bipeds. It also works wonders for our paw friends. Coat, skin, claws, digestion: the fields of application of brewer's yeast are super versatile.
Brewer's yeast - More than just a by-product
Did you know that brewer's yeast is actually a by-product of beer production? Don't worry, there is no alcohol in our brewer's yeast tabs and there is no beer belly. On the contrary: brewer's yeast is naturally alcohol-free, low-fat and cholesterol-free. If taken regularly, it has real superpowers! Wow... uh Wow!
How brewer's yeast works
Brewer's yeast is really good for your dog's skin and coat and can also be administered to cats and small animals. Brewer's yeast is an effective and natural remedy for coat problems in particular. It ensures healthy skin, healthy claws and a shiny coat. The intestines of your pelt-nose will also be happy! Brewer's yeast stimulates the digestion and thus supports the intestinal function. It also strengthens the immune system and helps sick or older dogs to stimulate their appetite. Brewer's yeast is very well tolerated and can also be given to puppies or pregnant animals without any problems. Brewer's yeast is also a great supplement for bearded dogs and rounds off the food composition perfectly.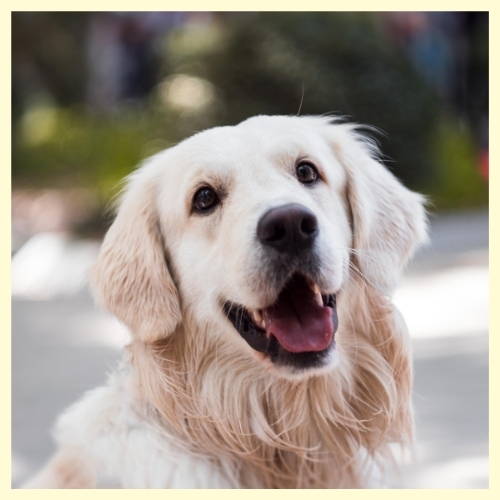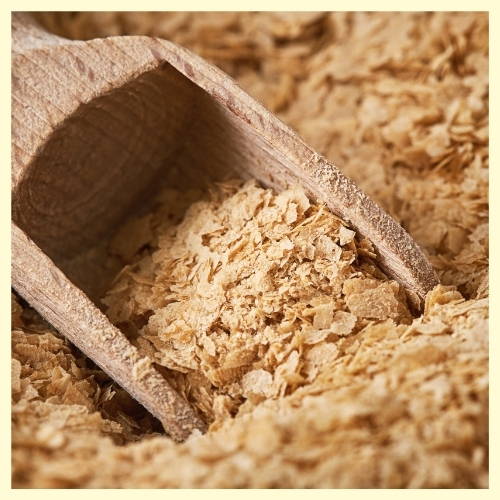 What is contained in our brewer's yeast tablets?
Our brewer's yeast tabs contain an incredible amount of brewer's yeast. They are bursting with important vitamins and minerals. For example, they contain folic acid, biotin, calcium, magnesium and sodium. Brewer's yeast also contains important trace elements such as iron, zinc and selenium. Amino acids such as lysine, which is responsible for bone growth and cell division, are also natural components. These active ingredients are particularly important for your four-legged friend, especially in cases of malnutrition or after a long illness or operation.
Brewer's yeast tablets for dogs, cats & small animals
Our brewer's yeast has been specially developed for dogs, cats and small animals and allows you to use it in many different ways. So if you have a dog and a cat, you can care for the skins of both your pets at the same time with just one product.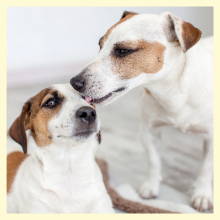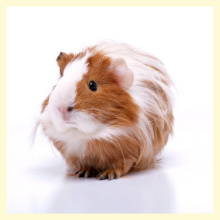 How to feed our brewer's yeast tablets
The tabs can be given to your dog, cat, rodent or other small animals as a snack or mixed into their food. One tablet weighs 1.5 g. You can give your dog one tablet a day for every 10 kg of body weight. So if your dog weighs 30 kg, you can give him three tablets a day. For cats, one tablet per day is sufficient. For small animals, half a tablet a day is sufficient.
Composition of brewer's yeast tablets
We at Annimally pay special attention to high-quality ingredients. So you only get the best for your pet.
Brewer's yeast 150 g
Ingredients: 100% yeast (inactivated Saccharomyces cerevisiae)
Analytical components and contents:
Crude protein: 38,70 %
Brewer's yeast tablets notes
Storage
Keep the product out of the reach of small children. Please store in a dry place, protected from light and not above 25 °C.