The gentle ear cleaner for dogs, cats, horses, small animals & Co. - natural and without additives. The ideal ear cleaner made from chamomile, calendula and propolis. For thorough ear cleaning for your pet!
CLEANED EARS: For the thorough ear cleaning & ear care for your pet.
NATURAL INGREDIENTS: water, chamomile, calendula and propolis - naturally preserved.
LESS IS MORE: Inside is what it says - nothing else.
SCIENTIFICALLY BASED: Our products are developed together with veterinarians and follow our high quality standards.
MADE IN GERMANY: We love short, environmentally friendly delivery routes and produce in Germany. So the ear cleaner is fast with you.
Nasty stuffiness, earwax, debris: All sorts of unpleasant things can often be found in pets' ears. Regular cleaning is therefore important. This is the only way to prevent inflammations. With our ear cleaner your pet's ears will stay clean. It is suitable for dogs, cats, rodents and horses and helps to gently clean the ears.
How the ear cleaner works
The natural ingredients are our miracle weapon against earwax and deposits. Bye bye stinky ear - and all without chemicals and other unnecessary stuff. We rely on the full plant power! The ear cleaner is not only effective, but also super gentle and mild – so it can be used even on sensitive ears and even during an ear deflation.
Full power of plants
In our ear cleaner are chamomile, calendula and propolis, a little water and natural acids for preservation. No more and no less. Chamomile, calendula and propolis develop their full effect together and are popular remedies in natural medicine. Unnecessary parabens, alcohol or microplastics do not enter our bag - uh bottle.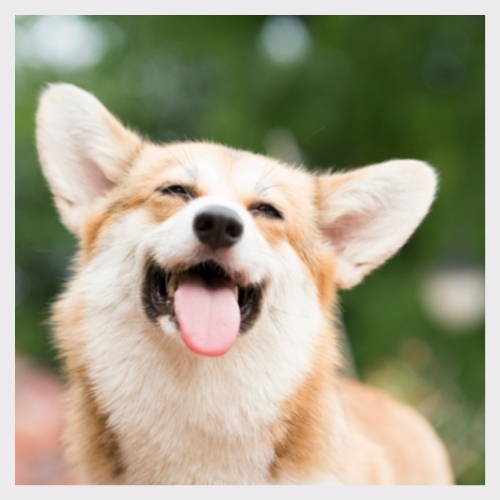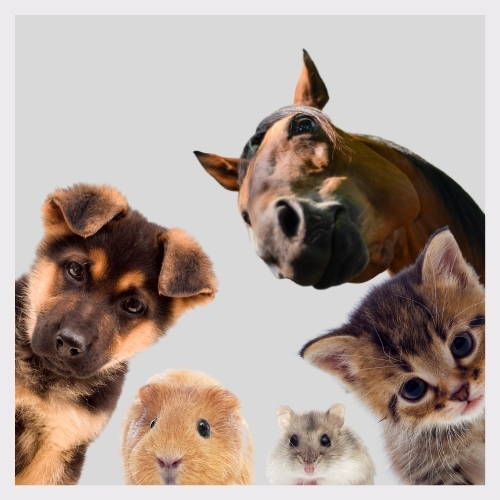 For dogs, cat, horses & small animals
Our naturally gentle ear cleaner is suitable for all dogs, cats, horses, small animals - generally all animals with ears.
PROTECTIVE & WELL TREATABLE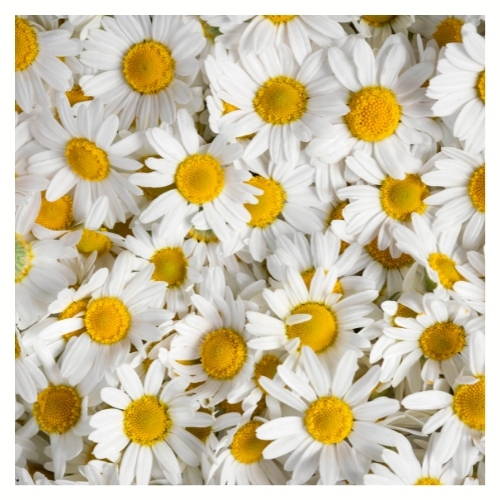 We use chamomile because it is particularly good at removing dry earwax and thus reliably cleanses the ear canal. In addition, it soothes and spreads a pleasant scent in the ear.
The second ingredient is marigold, also known as calendula. It is very popular in natural medicine and ideally cares for the ear.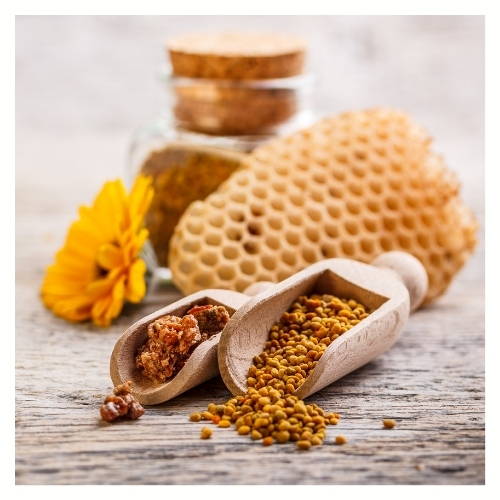 The third ingredient is propolis. This is a natural and super effective putty resin of honey bees, which is said to have an antibacterial and anti-inflammatory effect. Propolis has been used since ancient times. It protects and cleans the skin of humans and animals and unfolds its effect even in the smallest doses.
The active ingredients are gelled in water and preserved with natural acids - we deliberately avoid parabens, alcohol, microplastics, silicone and other unnecessary nonsense. For healthy, clean and well-groomed ears.
How to use the ear cleaner
With a little pressure on the 250 ml dropper bottle, you can carefully fill our ear cleaner solution into your pet's ear canal, preferably massaging the base of the ears. This way the earwax will dissolve by itself. Then you can simply remove it with a cotton pad. Afterwards, your pet will probably shiver for a moment, because the ear work tickles many a quadruped. Don't worry, this is perfectly normal. You can use our ear cleaner one to three times a week.
Composition of the ear cleaner
We at Annimally pay special attention to high-quality ingredients. So you get only the best for your pet.
Ingredients of the ear cleaner
Water, chamomile, calendula and propolis. Preserved with natural acids.
Notes
Storage
The product should be stored out of the reach of small children. Please store dry, protected from light and not above 25° C.
Application
You can perform ear cleaning one to three times a week. With a little pressure on the 250 ml bottle you fill our ear cleaner liquid carefully in the walk of your pet and massage the best the base of the ears. Thus, the earwax dissolves as if by itself.

All food supplements are made in Germany, so they are really and truly "made in Germany".

What's inside is on it! Everything that is in our products is also labeled.

In order to guarantee you absolute transparency, we have many products tested in an independent laboratory.
We deliberately avoid sales, discount battles on Black Friday and unnecessary marketing campaigns.
Cooperation with veterinarians

We work closely with scientists and veterinarians to bring well-dosed products to the market for your pet.
Without unnecessary additives

We rely on natural active ingredients with high bioavailability and distance ourselves from flavor enhancers, inadequate testing, unhealthy fillers and other stuff that nobody needs.

Fair dealings with suppliers as well as fair dealings with our customers are of high importance to us!

Short delivery routes and a careful use of resources is a matter close to our hearts!
Cleaning your dog's ears
Did you know that it is recommended to examine your dog's ears at least once a week, as part of preventative health care?
This way you can easily determine if there are any problems, such as an infection or ear mites that require cleaning of the ears. In most dogs, the ears only need to be cleaned occasionally. However, for dogs with floppy ears, dogs that like to swim, or dogs with persistent skin allergies, this can become a frequent task.
When your veterinarian advises you to clean your dog's ears, wüsst you what to do? Ideally, your dog should be used to having his ears cleaned from puppyhood, but that's not always the case.
Preparation
The first thing you should do is make sure you have everything you need to clean your dog's ears. This includes: wet absorbent cotton and a dog ear cleaner, as well as any ear drops prescribed by your veterinarian.
How to apply the ear cleaner for dogs
Lift your dog's ear with one hand and hold it with your thumb and index finger so that you can see the inner part of the ear
If you haven't seen a vet yet, you need to examine the ear for Rötings, discharge or odor. Light brown earwax may be normal, but if the discharge is red, pus-filled, or black, it may indicate an infection that needs veterinary attention.
Administer the ear cleaner by inserting the dropper into the ear canal. This is specifically designed for dog ears, so you are unlikely to injure the eardrum, although it is important not to insert the dropper too far into the ear.
Squeeze the bottle to release the ear cleaner, then massage the base of the ear to distribute the cleaner into the ear. Please note that while dogs like to be massaged, they also tend to shüt their heads.
If there is still üoverflowing ear cleaner in the äouter walkway, wipe it away with a stick of damp absorbent cotton.
If you have visited your veterinarian and need to administer ear drops, apply them after cleaning according to the directions on the medication. This way, you'll make sure the drops get into the ear and don't sit in the äouter part of the walker.
Follow the same procedure for the second ear.
This is what you should keep in mind when caring for your ears
Do not use cotton swabs, as there is a risk of them penetrating too far into the ear canal and causing damage there.
If you notice an unusual discharge, as described above, you should visit your veterinarian, as it may be more than just earwax.
If your dog does not agree to have his ears cleaned, you should not force it, as you may harm yourself and your dog. There are always qualified nurses at the practices who are willing and able to help you clean your dog's ears.